Fellowship and Leadership Program (FLP)
Catering to LAU students only, the FLP involves creative work in leadership programs, focused on LAU's flagship simulation programs, as well as the boundless civic engagement and youth empowerment activities that OCE undertakes.
Requirements & Privileges:
Fellows must have evidence based experience in any field related to simulation programs such as logistics, public information, public relations, school relations and training and educational development;
Fellows must produce quality work with full dedication to professional excellence and spirit of service;
Fellows must show readiness for creative contributions to quality deliverables;
Fellows will receive certificate of recognition;
Fellows will receive symbolic remuneration taking into account the volunteering nature of the program; and,
Fellows will gain second to none practical leadership experience.
Outreach and Leadership Academy (OLA)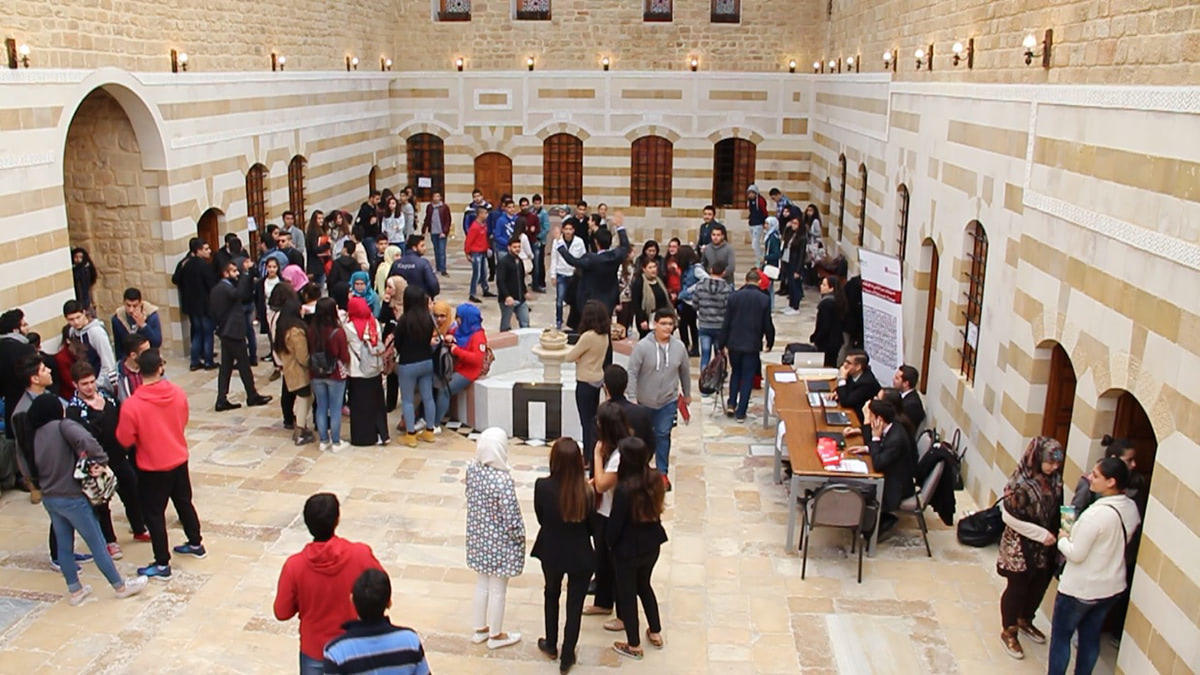 In partnership with Hariri Foundation for Sustainable Human Development (HFSHD), OCE has run the Outreach & Leadership Academy (OLA) in Sidon since 2014. It aims at establishing a culture of civic engagement, leadership formation and citizenship reinforcement, to bolster human capital.
Housed in newly restored eighteenth-century residence in Sidon's Old Town, OLA acts as a beacon for civic engagement and an open space for all parents, students, teachers and practitioners to learn more about LAU and to engage in all its leadership and civic engagement initiatives. The location doubles as LAU's and HFSHD's South Lebanon office.
In 2016, OCE launched OLA Solidere and devised an action plan based on the bellow 8 pillars:
Simulation Models;
Entrepreneurship programs and activities;
Internship opportunities and workshops;
Leadership Certification for public employees, NGOs, educational sector and young professionals;
Professional Development for Rafic Hariri High School (Board of Advisors);
International Programs & Business Development;
"Our Constitution" (Dostourona): a program aimed at enlightening students about the constitution & the Taef Accord; and
NGO program for sustainable development
Reach Out and Dazzle (ROAD)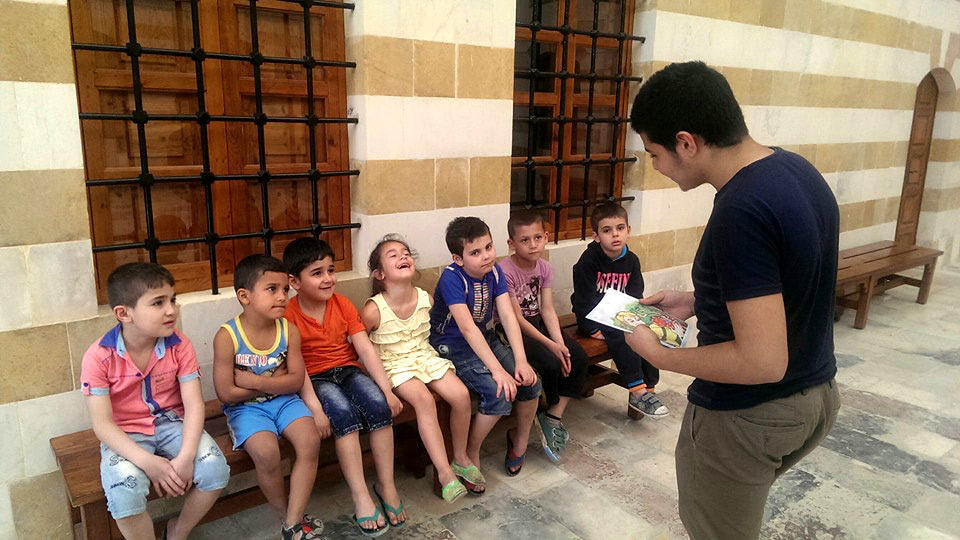 This program leverages the far-reaching student network that is inherent to LAU's leadership simulation programs, to broaden the cultural, educational, and emotional skills of underprivileged children through a nation-wide book donation campaign and intensive reading sessions.
Through the program, LAU students, joined by volunteer tutors, develop one-on-one relationships with children, by encouraging them to read.
It is has been made possible through collaborative efforts of OCE, OLA and HFSHD. In 2014, the GC LAU MUN collected 130,000 books which were stored at Rafic Hariri High School in Sidon.
Global Outreach and Leadership Development (GOLD)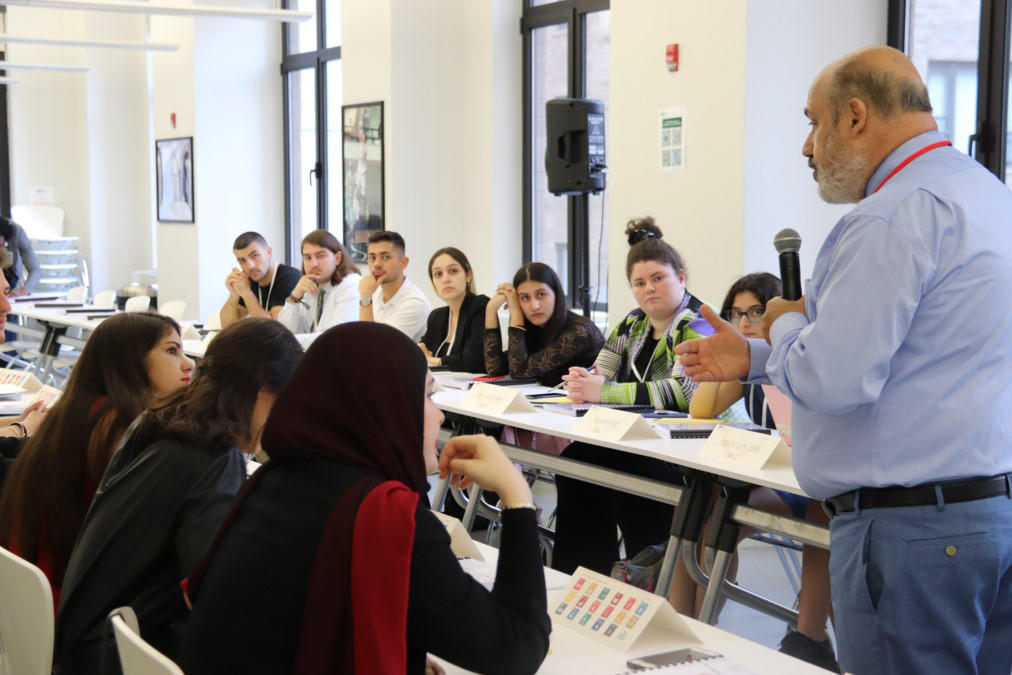 The Outreach & Civic Engagement Department organizes the Annual Global Outreach & Leadership Development (GOLD) Conference which usually take place at LAU New York in August.
Last year's conference was under the theme under the theme of "GIVE": Global Initiative for Volunteering & Engaging in support of SDGs" but it was postponed due to pandemic. Below is an overview of the theme:
"GIVE": Global Initiative for Volunteering & Engaging in support of SDGs"
The Sustainable Development Goals' Agenda for 2030 is adopted by all UN member states to provide a shared framework for peace and prosperity. The 17 SDG goals contain 169 targets covering a broad spectrum of sustainable development issues. These universal goals, known as Global Goals, are a call for action to end poverty, ensure prosperity, protect the planet and instill peace. The 2020 GOLD conference' aim is to provide tools for its participants to increase their cognition of the Sustainable Development Goals and to engage in support of these global goals. Through the United Nations Office of Information and Communications Technology | Analytics, Partnerships & Innovation Section, OCE will channel the ideas and initiatives of its participants to the United Nations and connect the youth through its digital platform. GIVE will allow the youth to have their voices heard. Engaging and supporting the SDGs cannot be done without demystifying the United Nations' system, structure and strategy. All of this will be provided to GOLD's 2020 participants for through a clear-cut methodology of training.
Learning outcomes:
Understanding what the SDGs are and why they are important and how to achieve them.
Grasping the key concepts of SDGs and practices of sustainability.
Receiving an in-depth overview of the 2030 agenda, framework, and implementation with clear and congruent key performance indicators.
Learning how to become a force of change in contributing to the SDGs.
Taking part of the network of Youth from all around the world and connect on discussing global topics.
Helping policy makers and sustainable development practitioners looking for a concise overview of the goals and their targets.
Creating a road map for private sector actors who work in corporate sustainability and responsibility making their work more sustainable and aligned with global progress.
Receiving the "sustainability certificate".
It is expected that various United Nations Specialized agencies such as United Nations Volunteers, UNHCR, UNICEF, WFP, FAO, and other prominent organizations to enrich discussions through both interactive workshops and hands on experience such as Director of Public Information at the IAEA, Project Management Officer from UN Habitat, Director of United Nations Association of National Capital Area, United Nations Global Communication Office, United Nations Office of Information and Communications Technology | Analytics, Partnerships & Innovation Section, and many others.
Looking forward for experiential learning outcomes and field visits to various active venues in addition to planning some activities inside the UN Headquarters . The schedule of " GOLD" will be communicated to the registered participants.